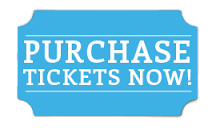 The Florida Center for Early Childhood, a local nonprofit serving children and their families in Sarasota, Charlotte, Manatee and DeSoto/Hardee counties, will recognize Dennis and Graci McGillicuddy at the second annual Champions for Children breakfast on Thursday April 6, at 8 a.m., at the Sarasota Yacht Club.
The breakfast recognizes community members for their service to children and families, as well as their support for the agency. The McGillicuddys are known locally for their dedication and support of Sarasota's Child Protection Center, where Graci serves as chair of the board. The McGillicuddy's tireless efforts and significant financial support helped build the CPC's Child Advocacy Center – a child-focused, state-of-the-art facility where children and families in crisis can go for evaluation, treatment and healing from child abuse.
"I cannot think of any two more deserving people in our community to receive our annual Champions for Children award than Graci and Dennis McGillicuddy", said The Florida Center President and CEO, Kathryn Shea. "I have known Graci and Dennis for many years and witness their work on behalf of abused and neglected children. What they have accomplished is something most of us could not achieve in two lifetimes."   
The McGillicuddy's have donated their time, talents and resources to numerous children's organizations throughout the area, including The Florida Center for Early Childhood. They are also committed to human rights issues, the fight against cancer, and to arts and education – serving as founders and co-chairs of "Embracing Our Differences", a month-long outdoor art exhibit in downtown Sarasota that celebrates diversity and inclusion.
Other honorees include Sarasota attorney Tom Dart of Adams & Reese, Sylvia Zimmerman of Michael Saunders & Co., Culver's at S. Tamiami Trail, the Suncoast Campaign for Grade-Level Reading, volunteer Laura Grabowski, former board member Mary Mapp, and the Sarasota law firm of Dunlap & Moran.
 Tickets are $35 per person or $250 for a table of eight and can be purchased here or calling 941-371-8820 x 1165.