A Yard Full of Sticks; A Life Full of Trials
By Mental Health Therapist Karen Stull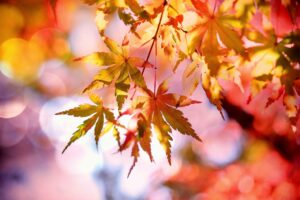 October in Florida brings many storms. Sometimes that means more to clean up in our yards and driveways. Likewise, the storms that come and go in our lives leave their own messes behind.
Storms can also bring beauty, in a dramatic sky or tumultuous waves. Accepting both the delights and the trials of life is the chief work of our journey as parents and teachers and caregivers and humans.
We can prepare for storms, but we can't prevent them. This poem arrived as I cleared my own yard one day this month while thinking about some of those things.
A Yard Full of Sticks
I went out to gather sticks
after the wind last night
I forgot to put my shoes on
I thought it would only take a minute
Maybe just that big one
I can see from my window
and that other one in the driveway
But there are more
and my socks are sinking
in the sandy dirt
More and more sticks
more and more dirt on my socks
There are too many
I can't get them all
My yard is full of trees
Oaks, live and grand
They give me shade
and when I look up
they filter the sky with Impressionist views
The wind blows often
at this time of year
and the trees shed their dead
There will always be sticks
in my yard
I will put on my shoes next time
but I will never get them all
Karen Stull is the supervisor for school based mental health services. The Florida Center for Early Childhood's School-Based Mental Health Program is a partnership between the Florida Center, the Sarasota County School District and Community Foundation of Sarasota County. It meant to keep high-risk children in school and help them meet their academic milestones through multi-generational therapy for the students and their families.