School-Based Mental Health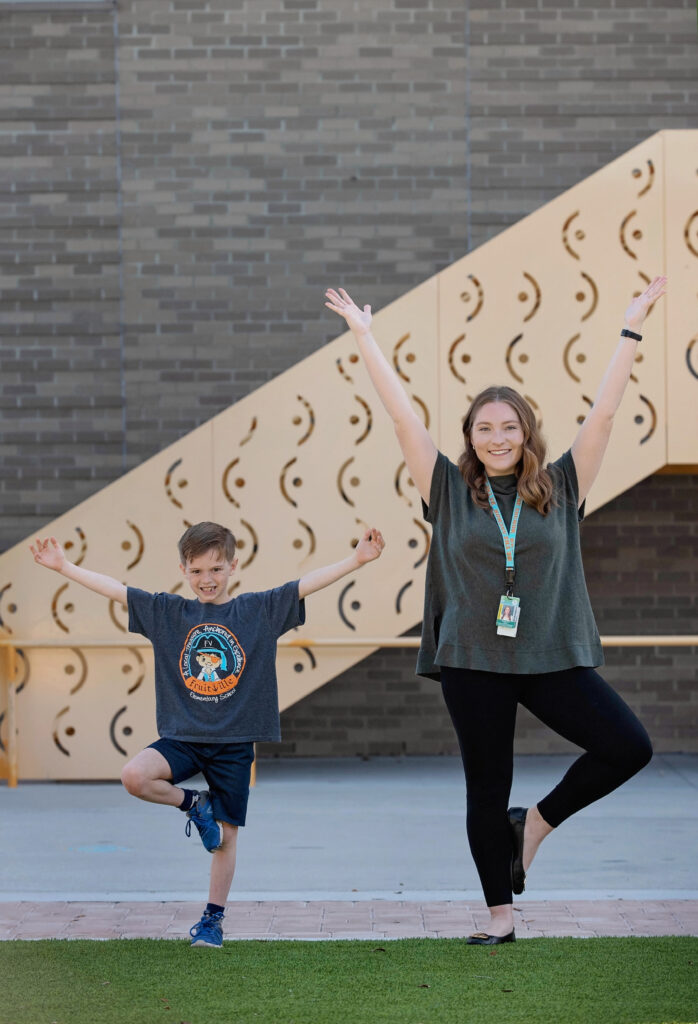 In partnership with the School District of Sarasota County and the School District of Manatee County, the Florida Center provides mental health counseling services to students in every Sarasota County elementary school.
Integrated Elementary School Therapists at each elementary school conduct one-on-one counseling to students referred into the program for a variety of issues.
Meet our team of school-based mental health therapists!
The purpose of the program is to help students succeed in school despite outside influences that may hinder that success. Children are exposed to violence and trauma at an alarming rate. By age sixteen, two-thirds of children in the U.S. have already experienced a potentially traumatic event such as physical or sexual abuse; natural disaster or terrorism; sudden or violent loss of a loved one; refugee and war experiences; serious accident or life-threatening illness; or military family-related stress, according to the National Child Traumatic Stress Network.
Many children, with support, are able to heal and overcome such traumatic experiences through mental health therapy. As schools maintain their critical focus on education and achievement, elementary students have access to trained, School-Based Mental Health Counselors who nurture their mental health and wellness – two components that are integrally connected to students' success in the classroom and to a thriving school environment.
In addition, the therapists provide counseling services for the child and their families. They also provide informal and formal professional development and coaching to teachers.
Children must feel safe, supported, and ready to learn. As schools strive to accomplish this for all students—regardless of strengths, needs, and capacities—Sarasota and Manatee County Schools recognize the influence of the students' personal experiences on their learning and achievement.
Please contact your child's elementary school to see if this service is offered and whether your child qualifies.