Infant and Early Childhood Mental Health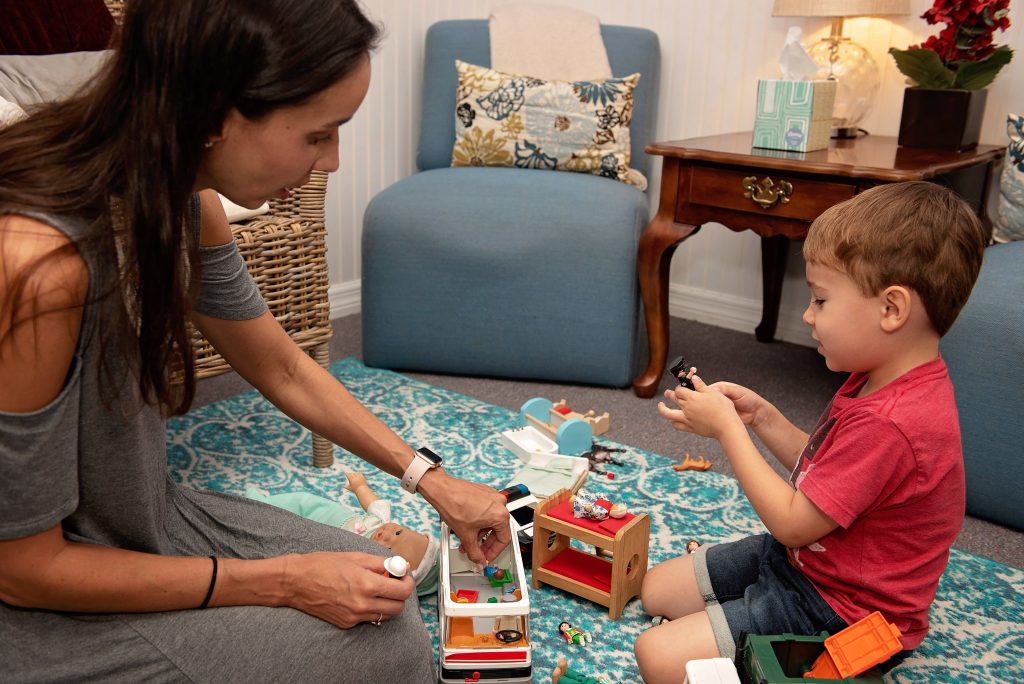 The Florida Center for Early Childhood offers Infant and Early Childhood mental health services that help children regulate and express emotions, form close and secure relationships and explore the environment and learn. Developing these abilities is critical to healthy social and emotional development and can prevent negative outcomes later in life.
Our Infant and Early Childhood mental health services provide diagnostic and therapeutic assistance to children, from birth through fifth grade, to help overcome and/or heal from the following circumstances:
Adverse childhood experiences
Aggression
Attachment difficulties
Challenges in childcare or school
Defiance
Depression
Exposure to a traumatic event
Fear or anxiety
Fussiness or difficulty calming down
Grief/loss
Hyperactivity
Parent/child relationship challenges
Our therapists cater to the unique developmental needs of each young client with exclusively designed interventions for the infant/child and their family. Florida Center therapists use the following evidence-based practices.
Meet our team of mental health therapists! 
Prenatal/Postnatal Mental Health Therapy
Adoption Competent Therapy
Circle of Security Parenting
Child-Centered Play Therapy
Child-Parent Psychotherapy
Child-Parent Relationship Therapy
Trust-Based Relational Intervention
For more information, email intake@thefloridacenter.org or call 941-371-8820 x 1916.
Notice of Privacy Practices
Client Rights and Responsibilities
Comprehensive Autism Spectrum Disorder Screening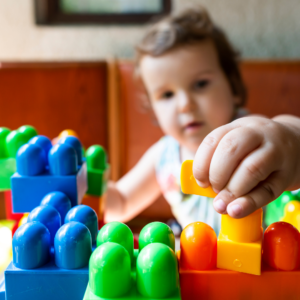 The comprehensive Autism Spectrum Disorder (ASD) Screening at The Florida Center for Early Childhood is intended for caregivers who want to determine if their child is demonstrating behaviors consistent with the diagnosis of ASD. Our screening is conducted by an experienced clinician and may involve more than one appointment. During the first component of the screening, the clinician will discuss relevant background information and presenting concerns. The clinician will then administer the Autism Diagnostic Observation Schedule-Second Edition (ADOS-2), a standardized assessment tool to help diagnose ASD. Next, the clinician will score and interpret the assessment information and meet with the family for a feedback session. During the feedback session, the clinician will speak with the family about the findings and discuss recommendations. The family will also receive a written report of the findings and recommendations.
In addition to the screening outlined above, we also offer a more in-depth screening that includes assessing adaptive functioning and a detailed developmental history assessment. The need for a more in-depth screening may vary dependent on the child's age, the severity of delays, and caregiver preference.
The comprehensive ASD screening is a valuable option for families seeking answers about their child and those who need support and direction.  Although the screening does not yield a formal ASD diagnosis, it can rule out the diagnosis or provide families with specific recommendations for services and additional testing.
Prenatal and Postpartum Counseling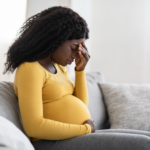 The Florida Center for Early Childhood offers prenatal and postpartum counseling services provided by trained clinicians. Many women experience mood problems during pregnancy and after birth, and sometimes these symptoms can impact daily functioning in a significant way. Prenatal and postpartum mood problems are treatable with the help of a professional. We want new mothers to know they are not alone during this time.
Symptoms of prenatal and postpartum mood problems differ for everyone and might include:
• Anger or irritability
• Lack of interest in the baby
• Crying and sadness
• Loss of interest or pleasure in things you used to enjoy
• Thoughts of harming yourself or the baby
• Constant worry
• Racing thoughts
• Intrusive thoughts
• Hypervigilance in protecting the infant
• Disturbances in sleep and appetite
If you are suffering from any of these symptoms or others, contact us, and we will connect you with an experienced clinician.
For more information, email intake@thefloridacenter.org or call 941-371-8820 x 1916.
Attachment and Bonding Study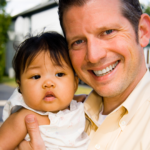 An attachment and bonding study is a comprehensive evaluation to assess the quality of attachment and bonding between a child and a caregiver. A licensed clinician with specialized training in infant and early childhood mental health conducts this evaluation. The process typically involves several appointments, to include individual meetings with the caregiver(s) to gather pertinent information and history, and a semi-structured observation of the caregiver and child together. External documentation, such as previous evaluations and child welfare documents, is often requested to help the clinician obtain a well-rounded understanding of the child and family. Upon completion of the assessment process, the clinician completes a typed report with a description of findings and recommendations.