Starfish Academy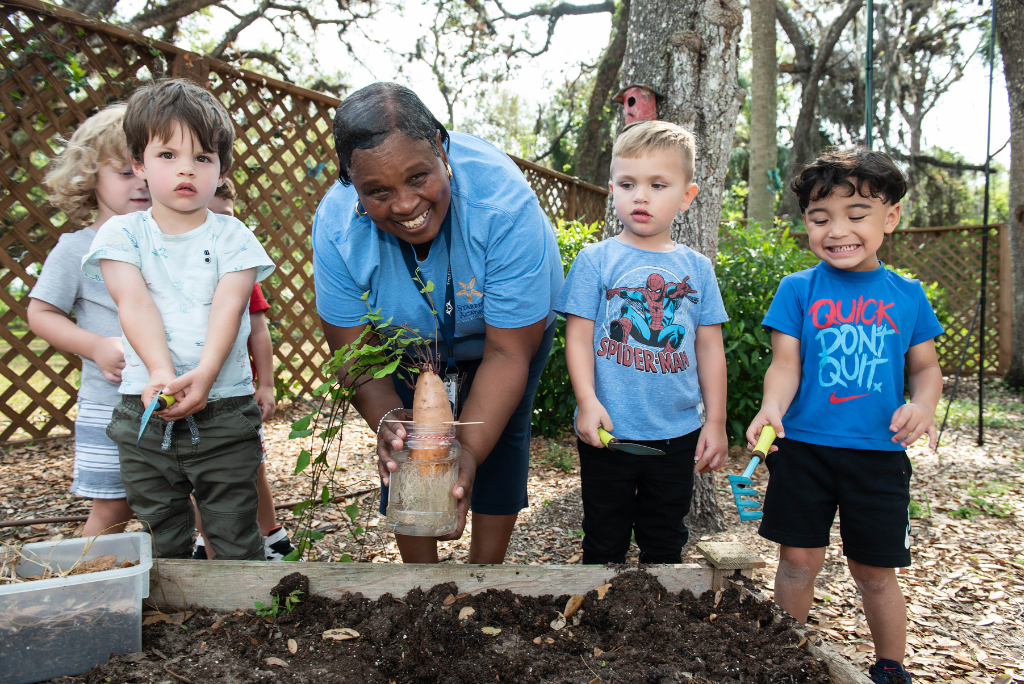 Starfish Academy is the Florida Center's nationally accredited early childhood education program. With locations in Sarasota and North Port, Starfish Academy is uniquely positioned to offer our community's youngest children a high-quality education and a wide array of onsite speech/language, occupational therapy, and mental health services.
Starfish Academy serves children aged six weeks to five years and operates as an inclusion therapy model, where typically developing children and those with delays or disabilities learn together and are challenged to meet their individual potential. The model promotes leadership, empathy, and diversity.
Highly trained educators work closely with therapists to implement classroom activities that promote growth and development in language, literacy, cognition, motor skills, and social skills. Expertly trained in child development, our exceptional teachers and staff can identify potential development issues as early as possible.
The convenience of on-site developmental therapies sets Starfish Academy apart from other local facilities and serves as a one-stop shop for parents.
Our Starfish Academy proudly accepts:
VPK vouchers
Early Learning Coalition Child Care Connection Scholarships
Sarasota County School Board Pre-School ESE funding
Private Pay
*Partial tuition assistance maybe be available to families based on financial need and availability. Contributions to the scholarship fund are always welcome.
Schedule a tour today at one of our campuses!
North Port – 6929 Outreach Way
Contact Starfish Academy North Port (941) 371-8820 ext 1912
Sarasota – 4620 17th St. 
Contact Starfish Academy Sarasota (941) 371-8820 ext 1000