Dr. Kristie Skoglund Named Chief Operating Officer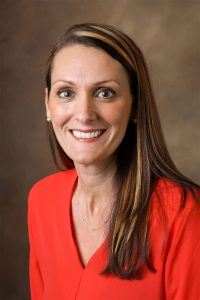 Dr. Kristie Skoglund has been named Chief Operating Officer at The Florida Center for Early Childhood, the leading provider of therapeutic services, healthy development, and early education for children in southwest Florida. Prior to this promotion, Dr. Skoglund was the Vice President of Clinical Services at the agency.
"Kristie is so deserving of this position. It has been a pleasure watching her grow personally and professionally into an amazing leader," said Kathryn Shea, President and CEO of The Florida Center.
Dr. Skoglund has over 20 years of experience as a mental health professional. She began her career with the agency as a licensed mental health counselor for children in the foster care system. During her time as Vice President of Clinical Services, she oversaw the Infant and Early Childhood Mental Health program, the Early Childhood Court program, and the state's Fetal Alcohol Spectrum Disorders diagnostic clinic. Dr. Skoglund has a Master's degree in counseling and psychology, and a Doctorate in counseling psychology.
"I am humbled by this opportunity and honored to be amongst the outstanding leaders at The Florida Center. I love this organization, what it stands for, and the undeniable impact our services have on the community," said Dr. Skoglund. "I have had the privilege of serving young children and their families in our community for over 21 years and I look forward to continuing that journey for many years to come."
Dr. Skoglund is a Florida native and an active member of the Sarasota-Manatee community. She and her husband have two young children.