Volunteer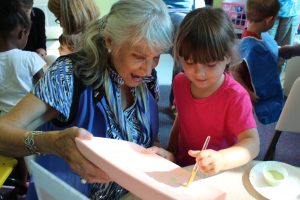 Just a few hours of your time can be so meaningful by helping in our classrooms, serving on a committee, assisting with office work, or lending a special talent. Group opportunities can serve as team-building or employee service days.
Volunteer committee opportunities include development., special events, finance, and governance. These committees bring together local community members with a heart for The Florida Center's mission once a month to help direct and guide the organization's goals and initiatives.
Volunteer Opportunities
Administrative Helper
For all things office-related. Extra hands help staff accomplish even more for children and families. Tasks may include: Assembling informational packets, updating databases or files, researching via the Internet, etc.
Classroom Champion
Rock babies, play with toddlers, or help pre-schoolers learn the alphabet. Teachers appreciate an extra pair of hands and children love new faces. An hour or two of your time can be so meaningful!
Committee Member
Special events: These are the party people! Collaborate with other members to organize fundraising events. Plan décor, secure auction items, promote, help on-site with logistics, etc.
Advisory committees: Bring your ideas and/or experience! Participate in meetings and offer input to help drive the organization's success. Committees focus on specific areas like Finance, Governance, or Development.
Group Givers
Looking for employee team-building activities or service days? Contact us at least 2 weeks in advance to discuss options for your group. Past projects include painting, landscaping, and updating teacher or parent spaces.
Special Talent Supporter
Put your useful or unique talent to good use! Examples include woodworking skills, artistic hobbies, music, gardening, etc.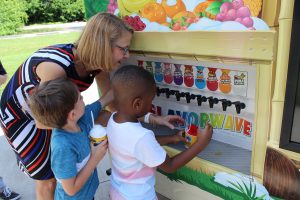 To sign up for an individual or group volunteer opportunity, Click Here!
For additional information or any questions, contact the marketing department at 941-371-8820 ext. 1025.