What Makes The Florida Center Different? Early Intervention and Education is Key!
A lot of people ask, "What makes The Florida Center different from any other preschool?" We like to say that the Florida Center is "All things early childhood!" we focus on not just early education, but intervention and prevention. This is why 100 percent of parents and caregivers surveyed are satisfied with the services their children receive!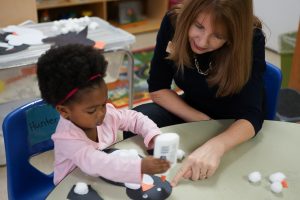 The most visible service many people notice is our Starfish Academy, our early education service for children from birth to five. At The Starfish Academy, we use a mindful inclusion curriculum called Mind Up. Mind Up focuses on mindful awareness, positive psychology and social-emotional learning, so that students in The Starfish Academy are learning side by side, whether they have developmental delays or not, while developing the mental and emotional tools they need to be kindergarten ready by age five.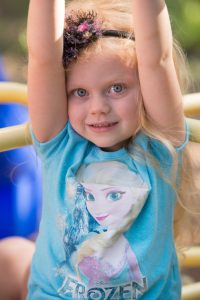 Less visible are the wrap-around services offered at The Florida Center. These early intervention services include, behavior support, speech therapy, occupational therapy and mental health therapy both in the classroom and as an outpatient practice. Students at The Starfish Academy are able to receive these services when needed can receive them without any classroom disruption. Because of these on-site services, therapists are able to observe the child in their environments and there is a seamless transition for parents, teachers and therapists. For children over five and and those not enrolled in our Starfish Academy, our intervention services are also available. We work closely with the school board to make sure services provided are helping children and teachers in the classroom while building a strong foundation for the future.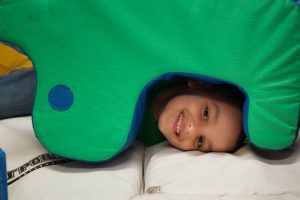 For the past 35 years, The Florida Center for Early Childhood has been working to provide the foundation for success for years to come in the life of a child. We are building strong families, one child at a time, through intervention and education and offering tools, resources and support to families to help their child not only develop, but thrive.
For more information on our early intervention services, or to enroll your child in The Starfish Academy, call 941-371-8820.