36th Winter Gala: Luminous Tide
Friday, Dec. 01 (6:30 PM - 11:00 PM)
Michael's On East (1212 S. East Ave, Sarasota)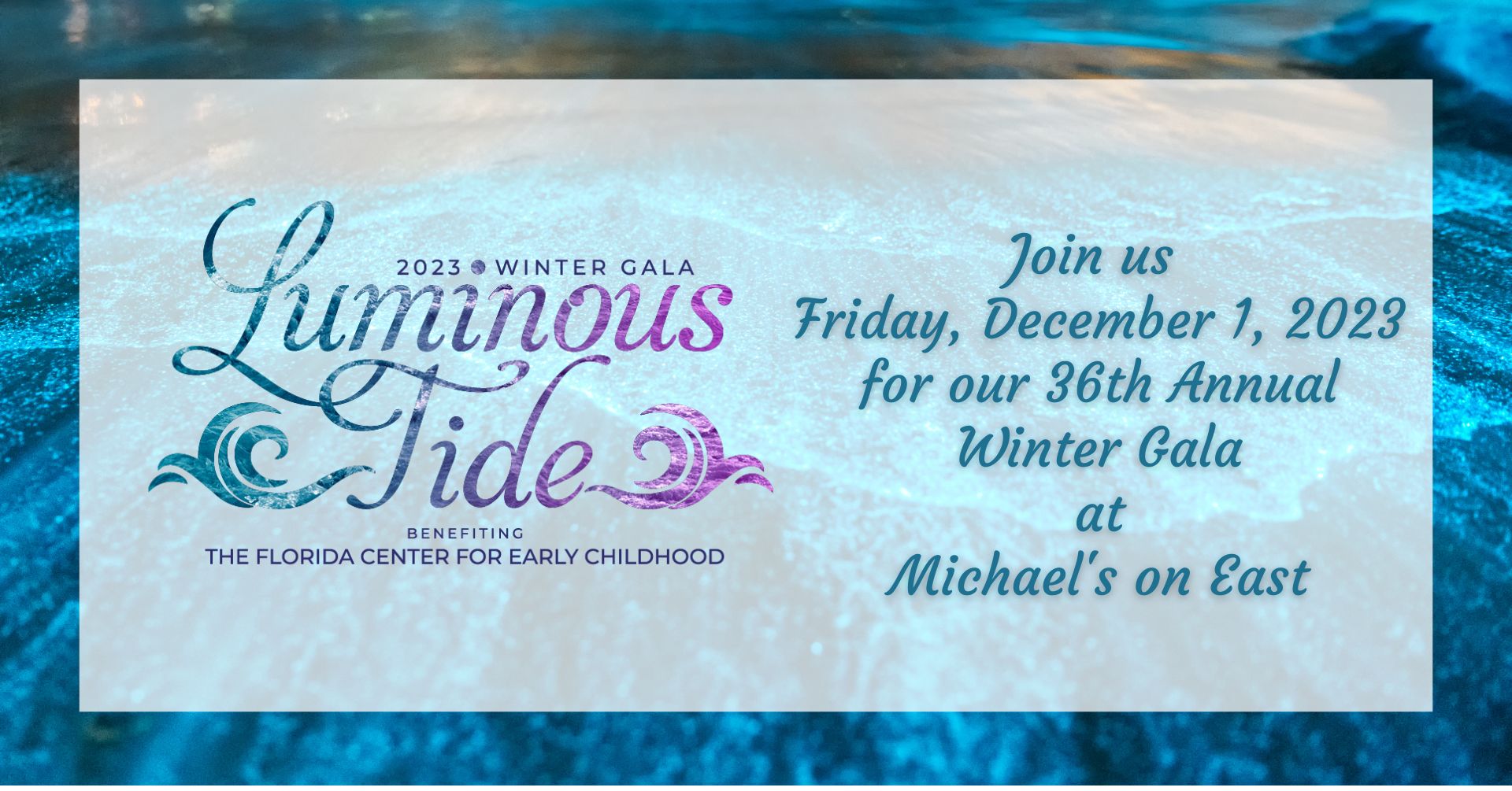 You are invited to the 2023 Winter Gala: Luminous Tide, benefiting The Florida Center for Early Childhood. Join us at Michael's on East, to enjoy a gourmet dinner, auction, and live entertainment.
Just as the tide radiates brilliance and illuminates its surroundings, children too possess an innate ability to shine and flourish when nurtured with care and encouragement. A child's potential knows no bounds, and like the ever-changing currents of the tide, they continually adapt, learn, and thrive at The Florida Center.
Sponsorships Available! All proceeds benefit The Florida Center for Early Childhood!
Click here to view our sponsorships or purchase tickets.
Click here to donate an item or service for our silent auction.
Price of event: Individual Ticket - $250
Britnie Lanning
941-371-8820 x1031