Achieve 100! Challenge
Thursday, Aug. 13 (12:00 AM - 11:00 PM)
www.achieve100.FUN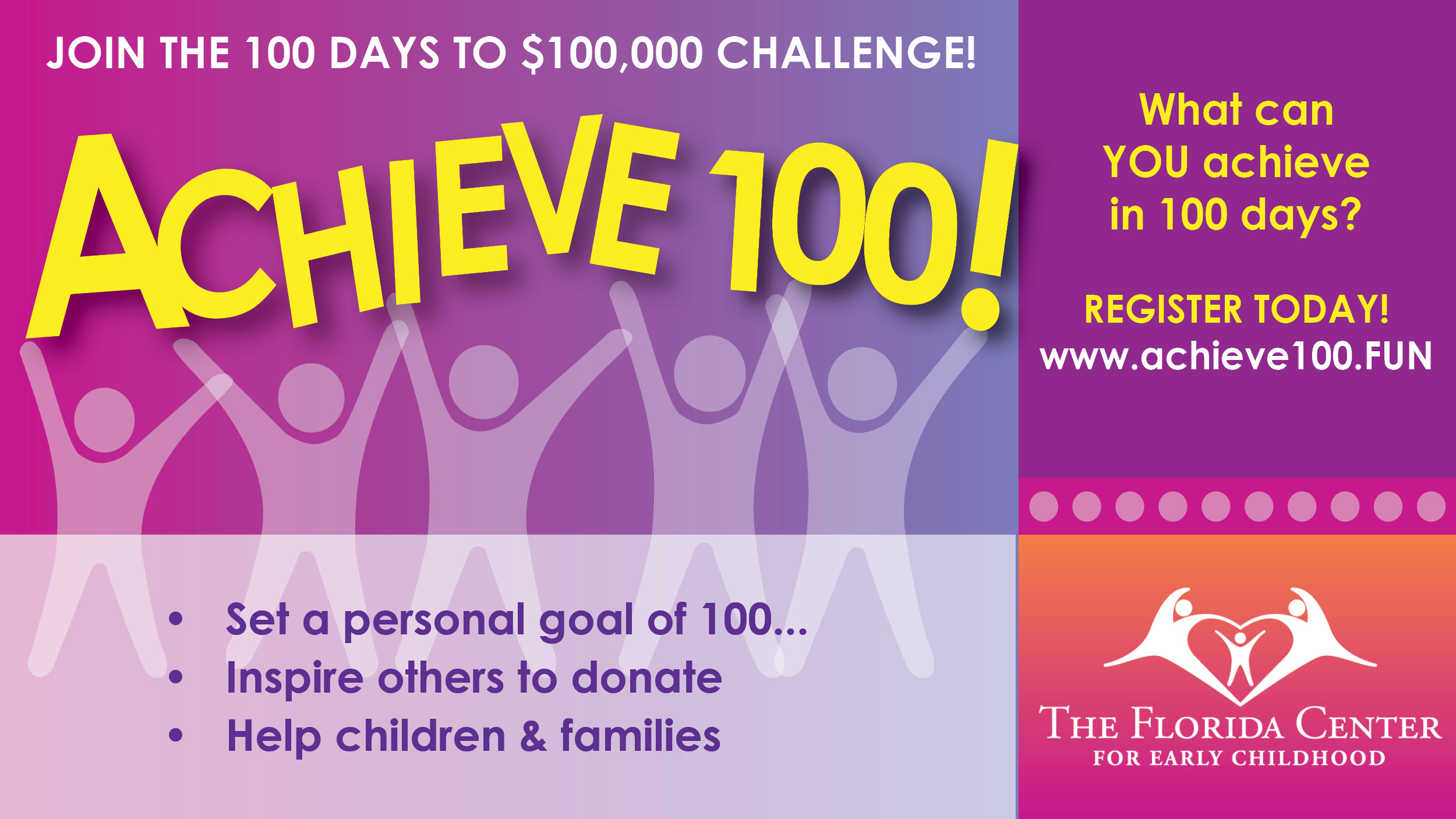 Help us raise $100,000 for children and families in need by taking the Achieve 100! Challenge. By doing so, you pledge to complete 100 of something – whether its running 100 miles, reading 100 books or trying 100 recipes – in 100 days or less. Ask friends or family to donate in support of your efforts.
Participating is simple, REGISTER HERE!
1). Register as an Achiever (Achievers can be individuals or groups) by clicking the "Start Fundraising" button in the top right corner of the page.
2). Set your goal of 100…something!
3). Set a dollar amount you hope to raise
4). Personalize your campaign page
5). Share your story using the hashtag #achieve100
The most creative, inspiring and successful Achiever campaigns will be highlighted Friday, Dec. 4, 2020 during The Florida Center for Early Childhood's 33rd Annual Benefit, a live-streamed interactive celebration!
Questions? Contact Merab Favorite, Marketing Manager at The Florida Center (p) 941-371-8820 or (e) merab.favorite@thefloridacenter.org 
Merab Favorite
941-371-8820 x 1025