Seaside Treasures Luncheon
Thursday, Mar. 30 (10:30 AM - 1:00 PM)
Art Ovation Hotel: 1225 North Palm Ave., Sarasota 34236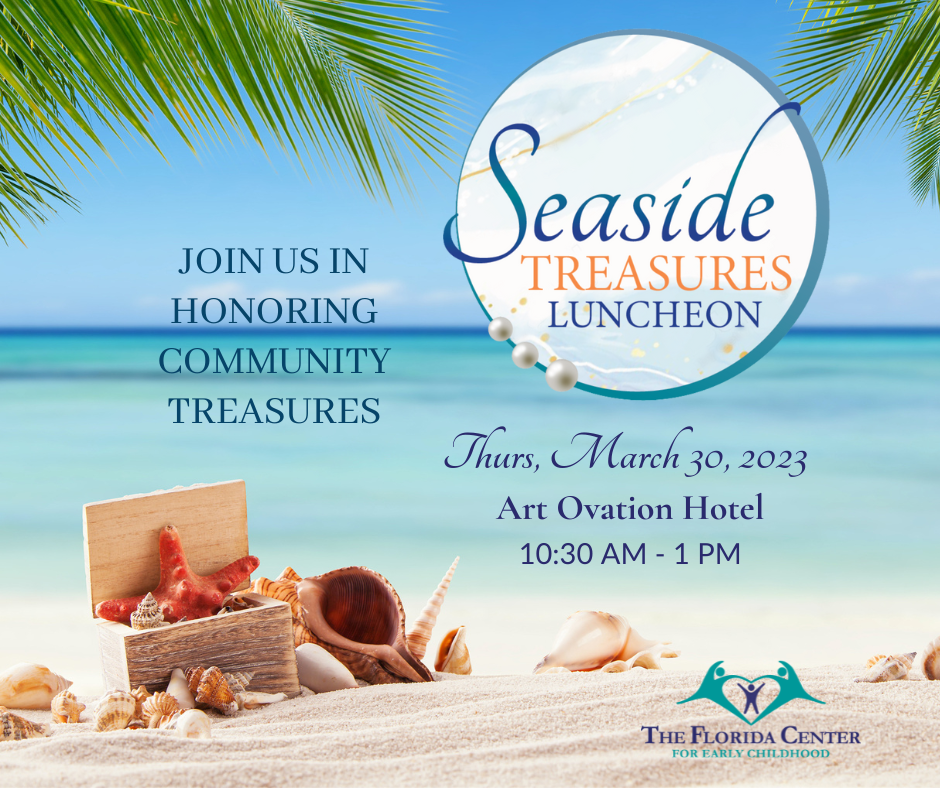 Join us as we honor the following community treasures and recognize their effort in helping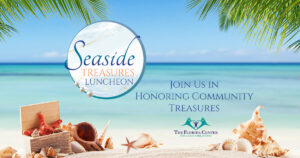 children and families in need:
Bob & Jen Keller – Advocates for Fetal Alcohol Spectrum Disorders (FASD) awareness and support
The Sorrento Gang of Esplanade – A group of neighbors who fundraise and volunteer for community causes, including clean-up efforts at The Florida Center after Hurricane Ian
Kim Williams M.S., CCC-SLP – Developmental therapies specialist who has impacted the lives of thousands of children and their families during her lengthy career with The Florida Center
*Browse our Treasure Shops beginning at 10:30 am and enjoy complimentary mimosas while you find your own treasure to keep!
Sponsorships are available through February 10th, so don't delay! Seaside Sponsorship Details
All proceeds benefit vulnerable children and families in need of life-changing services.
Interested in getting more directly involved? Join our event committee! Contact Britnie Lanning at (e) Britnie.Lanning@TheFloridaCenter.org or (p) 941-371-8820 x 1031 for details.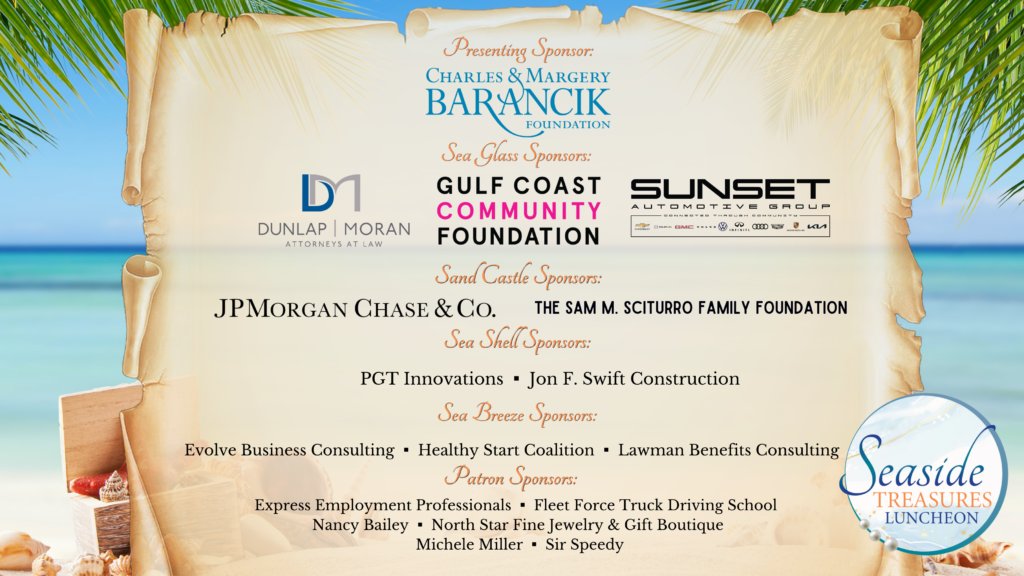 Merab Favorite
9413718820 x 1025