Seaside Treasures Luncheon
Thursday, Apr. 18 (10:30 AM - 1:00 PM)
Art Ovation Hotel, Autograph Collection
1255 N Palm Ave, Sarasota, FL 34236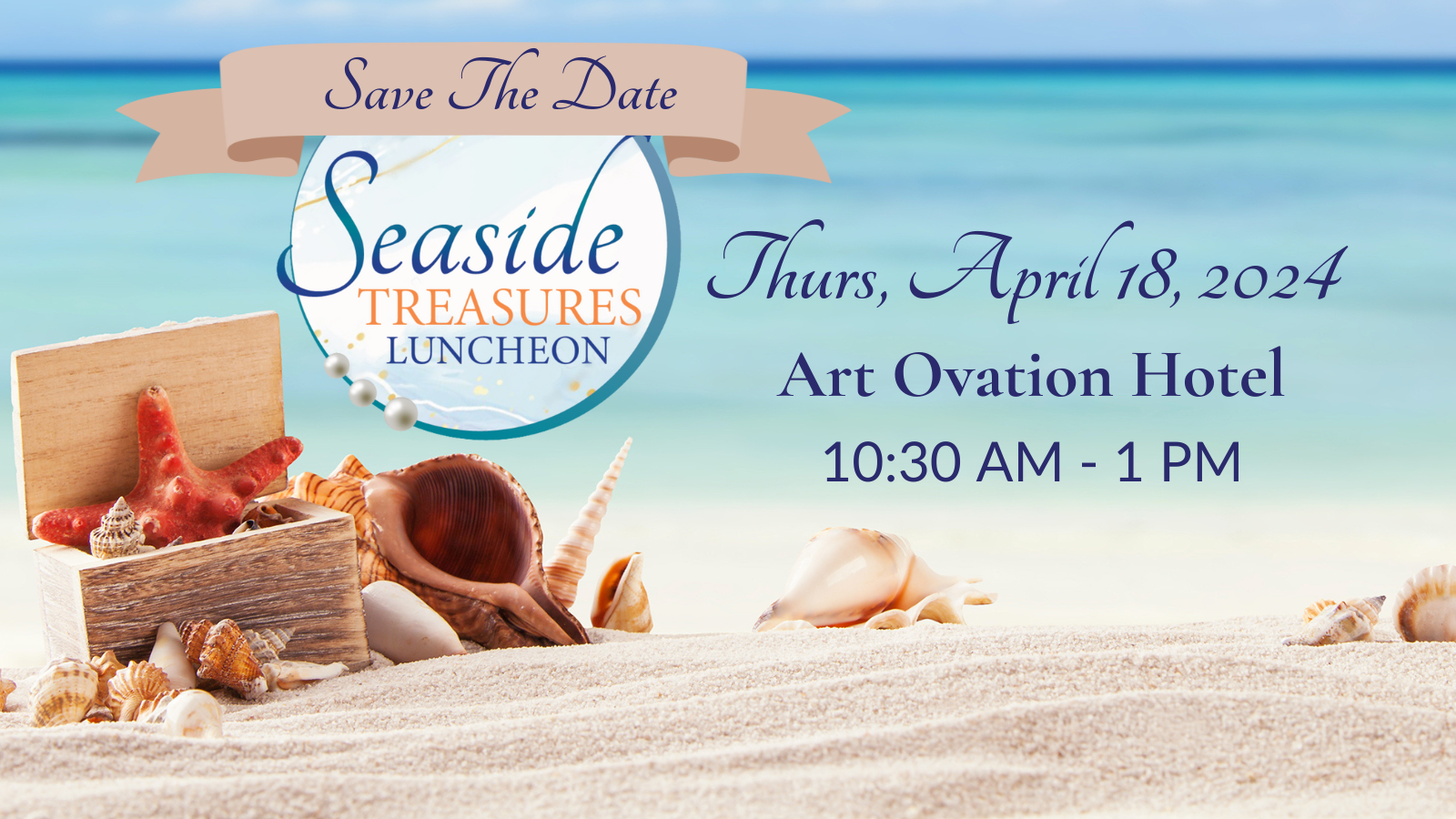 Save the date for our 2nd annual Seaside Treasures Luncheon to celebrate and honor the extraordinary individuals who stand out and shine brightly in our community.
Throughout the luncheon, we will take moments to acknowledge and celebrate those who have positively impacted vulnerable young children. Their stories of resilience, compassion, and achievement will inspire and uplift us all.
This event also provides an opportunity to connect and network with fellow community members who share a passion for making a difference.
Local vendors will be on site for a fun shopping experience prior to the luncheon.
Britnie Lanning
9413718820