Top Benefits of Early Childhood Education at The Starfish Academy
There is so much information out there about the benefits and necessity of early childhood education, but with so many options to choose from, how do you make the best pick for your childhood and why should you choose The Starfish Academy at The Florida Center? Here are the top benefits and what sets our students apart:
1. Inclusive Curriciulm
One thing that sets The Starfish Academy apart is our inclusion curriculum. Students who are reaching age-appropriate developmental milestones are learning, playing and growing alongside students who may need a little extra help when it comes to reaching their goals. This benefits everyone. Students learn kindness, and empathy and are learning from each other and how to encourage their friends and support their peers.
2. Wrap-around Early Intervention Services
The Florida Center is unique in that we offer early intervention services in mental health and behavior support, occupational therapy, and speech therapy on-site for children from birth to eight. This means children in our Starfish Academy who need extra services can be seen throughout the day, integrating their services with their education, and making it easier on parents to make sure their child is receiving the highest quality early intervention programs they need.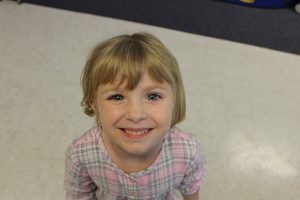 3. High Quality Staff
At The Florida Center, we are proud to have staff on the cutting edge of child development. Our staff continues their training and education to make sure they are providing the best education and services to children and their families. In our Starfish Academy classrooms, teachers are able to help integrate a child's therapy into the classroom to make sure everyone has a strong foundation to prepare for kindergarten and beyond.
4. Mindfulness in the Classroom
In our Starfish Academy we use the Mind Up Curriculum to practice mindfulness in all our classrooms starting at young as two years. Mindfulness helps children regulate their emotions and reactions to situations, express their feelings, and learn lifelong skills to help stay in the present moment-something that benefits children and adults!
5. Encouraging Holistic Development
We take a whole child approach that benefits the child's mental, physical, social and emotional development, recognizing that a strong foundation is more than just academic achievements.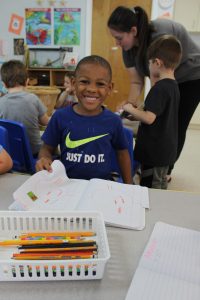 6. Developing a Lifelong Love of Learning
We want students at the Starfish Academy to be curious and love learning throughout their life. Lessons are prepared in a fun and interactive way. A preschool environment helps children explore and grow without fear of risk, and allows them to wonder and ask questions.
7. Build Concentration and Resilience
A preschool environment allows a child to practice being with others, explore new things and scenarios while balancing imagination and excitement with their ability to learn and sit still. As children explore, grow and make mistakes, they develop resilience and concentration, as well as the ability to do things that may seem difficult or they didn't know they could do before. A preschool environment, like The Starfish Academy is a safe place to learn and practice these skills.