From Teacher to Mental Health Therapist; 5 lessons I learned on my journey
By Shandria Woodall, School-Based Mental Health Therapist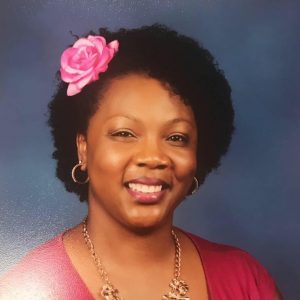 1). Children need safety and stability to learn and flourish
I was raised in an extremely difficult and dysfunctional household which caused me to have severe anxiety as a child. I know firsthand how an unstable home environment can affect one's school work. But because I had amazing teachers that encouraged me both socially and academically, school became my 'safe place' and I thrived in the inspiring environment. I knew when I grew up, I wanted to provide that 'safe place' for other children like me, so naturally I gravitated toward teaching.
2). Parents need to know you truly care about their child and family
I eventually gained my first teaching position at a Title I school and I absolutely loved it! I felt like I had found my calling and that I would make a great impact in my students' lives. Every day I spent with my students and their families, I saw a little piece of me and my childhood. Parents were receptive to my suggestions because they sensed that I truly cared for their children. However, my educational background wasn't enough to address the root of the problems they were facing outside the school campus.
3). Families are fighting different battles we don't know about
My first year teaching was extremely rough because it was so emotionally raw for me. My students came with a whole list of issues, which I dealt with on a daily basis.  From living in foster care, to suffering severe trauma, to having health issues of their own, I wondered how to help my students overcome their struggles as my past teachers had done with me. I wanted to provide support to my students and their families, both in and out of the classroom, but I wasn't sure how to accomplish it. It was a friend who suggested a solution to my dilemma – she introduced me to the concept of becoming a mental health therapist.
4). Families need tools to heal and flourish
After taking the first course, I knew I had landed where I was supposed to be. Each semester provided me with a wealth of information that I not only used to help my families, but also to help heal myself. I was now armed with tools to help parents break the cycle of abuse and poverty; to help them understand and meet the emotional needs of their children; and to provide the support in the classroom for my students.
5). Teachers need the support of a mental health therapist
At my new position as school-based mental health therapist, I now work with teachers to make sure those kids who need extra attention and encouragement receive it, without taking anything away from their other classmates. These children have the very same issues my students had, but now I feel more prepared to actually get to the root of their problems and provide more intensive therapy to their families. I now believe I provide that 'safe place' for my clients and that is all I ever wanted to do.
Shandria Woodall provides school-based mental health services to children and families at Alta-Vista Elementary. The program, a partnership between the Florida Center for Early Childhood, the Sarasota County School District and Community Foundation of Sarasota County, is meant to keep high-risk children in school and help them meet their academic milestones through multi-generational therapy for the students and their families.