Gifts That Make Sense for Kids (and Won't Thin Your Wallet)
By Guest Columnist Alice Jonas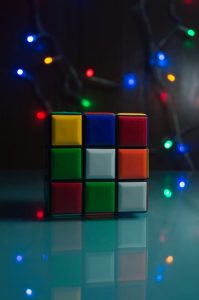 Shopping for kids can get expensive fast. On average, American households spend around $700 on stuff for under the tree. Much of this cash is spent on video games and gadgets that will be outdated by summer break. However, there are many gifts you can give that are both affordable and educational, meaning the benefits will last well beyond the Christmas season.
Shopping Tips
After you have made your list and checked it twice, it's time to start shopping. Here are a few holiday shopping tips to help you spend less and give more.
Start early. When your gift recipient wants the season's hottest items, your best bet is to shop early. As one online price gouger boasts, the closer to Christmas, the higher the prices jump up.
Use apps to watch prices. If you plan to shop online, don't overlook website apps. eBay is a good one that can help you have a wonderful shopping experience while keeping an eye on the best deals. Things like musical instruments (more on those below) can get pricey, but the app will alert you when someone outbids you. Bonus tip: With a bit of internet sleuthing, you can find plenty of other ways to save money at eBay, including promo codes for cashback deals.
Shop age-appropriate. Most importantly, make sure to buy age-appropriate gifts. The telescope you enthusiastically provided for your 4-year-old nephew last Christmas is probably long-forgotten and still collecting dust in a hallway closet.
Best (Non-Video Game) Gifts for Kids
Without further ado, here are budget-friendly gifts for kids that will fill their minds with wonder.
Puzzles and games. Everybody loves a good puzzle, and there are plenty of benefits to putting pieces together. As Exodus Escape Room explains, puzzles can boost a child's ability to follow directions, improve hand-eye coordination, and improve their self-esteem. Likewise, simple board games help with problem-solving skills while teaching teamwork.
Musical instruments. Kids as young as one will enjoy experimenting with different sounds, and music is great for your child's developing brain. Fortunately, instruments for toddlers, like a small drum or xylophone, are affordable, starting at just a few dollars. Instruments for older kids, however, can hit the $1000 mark without breaking a sweat. When you are looking for a high-priced item, check prices on both reseller sites, like eBay, and at your local music store.
Anything science. Children love science, and the messier the experience, the better. So, equip your children with everything they need to make milk art, homemade playdough, and dancing dry-erase figures by putting together science kits with items you already have or can pick up for a few dollars at your grocery store. If you can spare around $50, a 3D pen offers an excellent introduction to engineering, and they are relatively easy to use.
A trip to the library. When your stash of money is running way too low, there are also educational opportunities that pull double duty as the perfect present. A trip to the library is a great example. You can usually get a library card for free, and most have an expansive selection of books, movies, and even video games you can check out at no cost. Plan to go during storytime and make it a day to remember.
Gifts do not have to cost hundreds of dollars to come from the heart. And sometimes, the least expensive presents are the ones that give for long after the excitement of the season has faded. The above shopping tips and ideas can get you started. Happy shopping!
Image via Pexels