The Florida Center earns Top Workplace Award
The Florida Center earns top workplace award through a Sarasota Herald-Tribune initiative.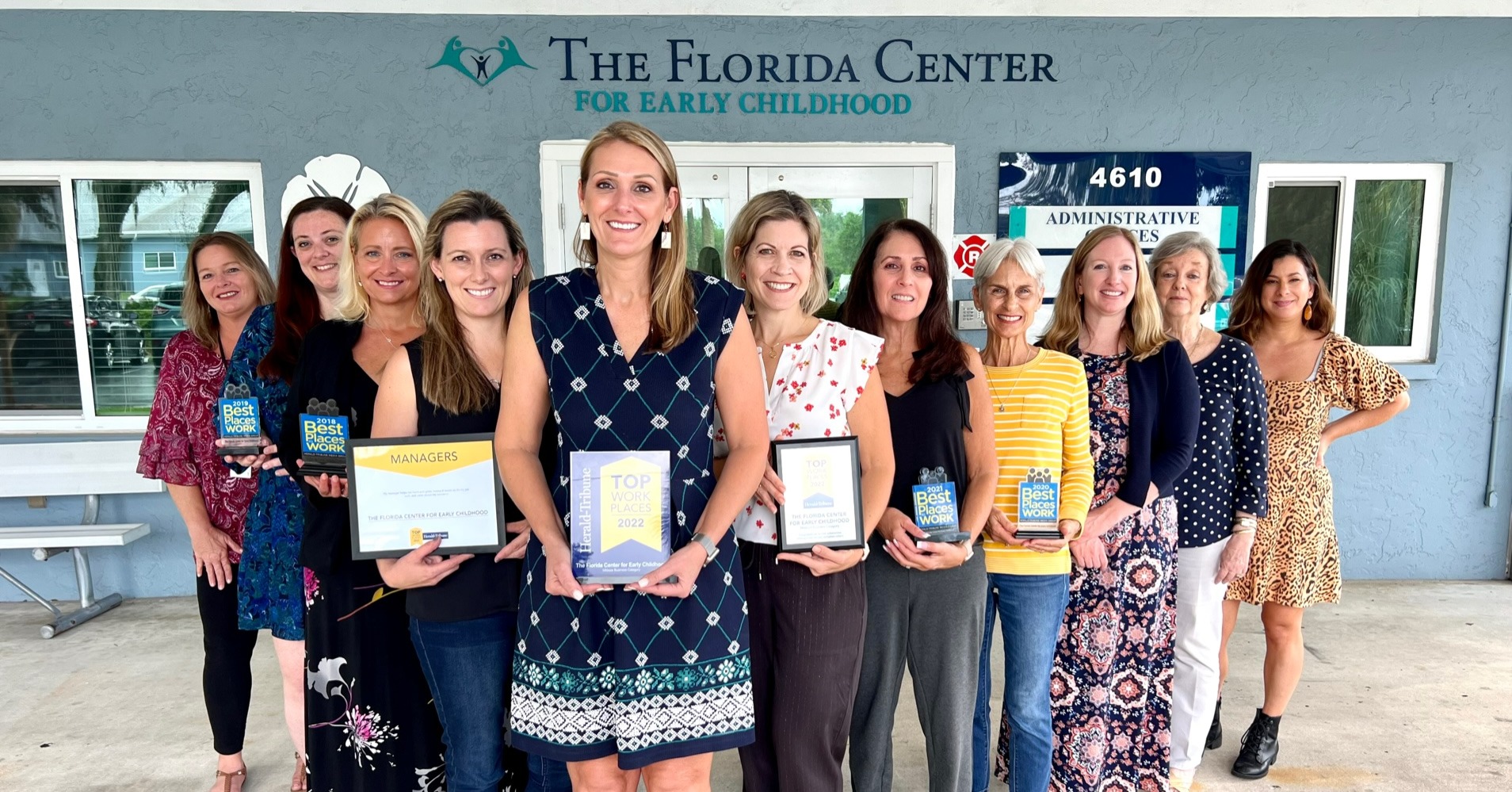 The Florida Center for Early Childhood has been awarded a Top Workplaces 2022 honor by The Sarasota-Manatee Top Workplaces. This is the agency's fifth year in a row earning the award. This year, The Florida Center placed 3rd in the category of mid-size businesses and also took home a special managers award for encouraging staff to grow professionally.
"We really try to go above and beyond to make our staff feel supported, said Dr. Kristie Skoglund, CEO of The Florida Center. "Team-building support is offered through trauma-informed consultations and training. There is also a focus on diversity, equity, and inclusion, or DEI, with open discussions, encouraged in regular non-bias settings. A flexible work schedule allows for staff to address family needs."
The Top Workplaces list is based solely on employee feedback gathered through a third-party survey administered by employee engagement technology partner Energage, LLC. The anonymous survey uniquely measures 15 culture drivers that are critical to the success of any organization: including alignment, execution, and connection, just to name a few.
"Earning a Top Workplaces award is a badge of honor for companies, especially because it comes authentically from their employees," said Eric Rubino, Energage CEO. "That's something to be proud of. In today's market, leaders must ensure they're allowing employees to have a voice and be heard. That's paramount. Top Workplaces do this, and it pays dividends."
The Florida Center earns Top Workplace Award for the fifth year in a row, in addition to being listed as one of the top non-profits to work for in the nation by the Non-Profiit News for two years in a row. The Florida Center, located at 4620 17th St. in Sarasota, employs 140 people and has annual revenue of $8,252,980. It focuses on at-risk children through grade 5 who face social and economic challenges.