The Giving Challenge Provides Opportunity for Support at time of Greatest Need
By Jeff Woodin, Chairman of the Board of Directors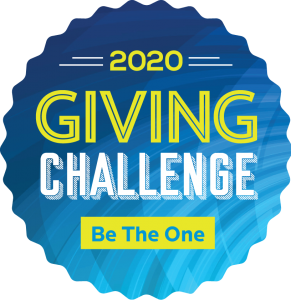 These times are like none we have ever experienced before. For many, the Covid-19 restrictions are merely inconvenient. For others, they are devastating. Families who were already facing hardships like poverty, substance abuse, and physical or mental health challenges are struggling even more. Parents are feeling the stress of caring for children around the clock, heightened when a child has behavioral or development challenges.
Vulnerable families need the support of qualified therapists to cope with a variety of issues. The Florida Center for Early Childhood is providing parents with positive strategies to manage emotions and help their children. In addition to giving caregivers the tools to nurture their children's healthy development in these difficult circumstances, the goal is also to prevent child abuse, which often increases during times of economic stress.
With this in mind, I hope you will join me in participating in the 2020 Giving Challenge. Through the generosity of The Patterson Foundation and the Community Foundation of Sarasota County, donations up to $100 will be matched! An additional $5,000 match from The Florida Center board of directors will mean gifts can be tripled!
Please mark your calendar for April 28-29, Noon to Noon, or make a pledge and an agency representative will contact you to process your contribution during the challenge. This is a rare opportunity to have your gift make an even bigger impact for at-risk children and families.
When we lift up those most in need, we all become stronger. Together we CAN get through this challenging time!