Being a "Good Enough" Parent During COVID-19
By Jennifer Gravesen, School-Based Therapist at Glenallen Elementary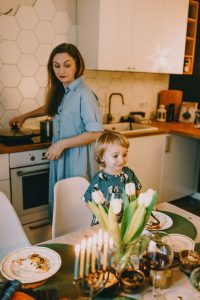 Many parents across the globe are under a great deal of stress due to the ramifications of the COVID-19 pandemic. There are tons of blogs, resources and websites out there with so much information to take in. Am I doing enough? Am I getting my child outside enough? Can I support their academics from home? Am I yelling too much? Are they picking up on my stress? Wait, I haven't done a single craft with my kids! When is the last time they ate a vegetable? Have I spent enough time checking in on their emotional well-being?
I am here to tell you that there is no such thing as a perfect parent. In many of my virtual sessions with parents, we spend time talking about what it means to be a "good enough" parent. This means that as parents we always want to try our best to meet our children's emotional needs, but we also need to give ourselves grace when we "mess up." If you miss an opportunity to connect with your child, speak in a way that is less than kind or give in to a limit you set, you always have the opportunity to fix it. You can set aside one on one time later in the day. It is important apologize to your child as they learn through modeling and you can always be honest with your child about your slip-ups.
I encourage parents to connect with other parents, especially during this time. Celebrate your successes and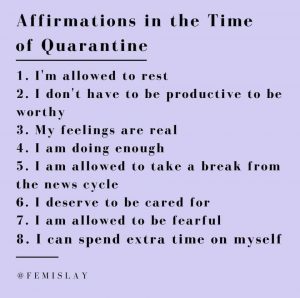 talk through your mess-ups. Encourage each other and remind each other that it is okay to be "good enough." If your child works with a therapist, use this opportunity to connect with them as well. Therapists are a wealth of knowledge when it comes to parenting struggles and emotional needs; they also lend a great listening ear. Many therapists are currently offering Telehealth Sessions to make connecting with them easier than ever.
In partnership with the School District of Sarasota County and the Community Foundation of Sarasota County, the Florida Center provides mental health counseling services to students in 18 Sarasota County elementary schools. The services are now functioning virtually as part of a statewide quarantine.  For more information, visit www.thefloridacenter.org
Here's how our school-based therapists are helping parents cope: