Invest in Us
There is no investment with a greater return than our children.
For every $1 invested in early childhood, more than $8 is yielded in future workforce productivity, increased career achievement, and public safety.
You personally can affect change, one child at a time. Research demonstrates the enormous loss of human potential when we don't invest in a child in the early years, particularly those at risk for academic, social, and economic failure. Without successful intervention, many children by age 5 are in danger of falling behind other children in their social, emotional, physical, and cognitive development.
It doesn't have to be this way. Investments in early childhood create a skill-multiplier effect. The Florida Center's many success stories demonstrate that children who acquire certain skills early are more readily able to acquire other skills later on. Simply put, skills beget skills.
We can do more with your help. The Florida Center has a waiting list of local children and families needing services. Invest today and help our children achieve their full potential. You will ensure a brighter tomorrow for our children, our families, and our community.
Other ways to partner with The Florida Center include sponsoring and joining us at our annual events, volunteering both in our Starfish Academy, weekend projects, or serving on a committee. Businesses and organizations have also partnered with us by donating in-kind donations to events, sponsoring supplies, classroom needs, overhead costs and more. We love to get creative with businesses, community partners and more through fundraising opportunities, affiliate marketing opportunities and more. If you would like to join us in changing the future for the next generation, let us know!
We also have opportunities to give and address our critical needs when it comes to specific items and projects our therapists, teachers and support workers need. You can find our list here: Wish List
---
---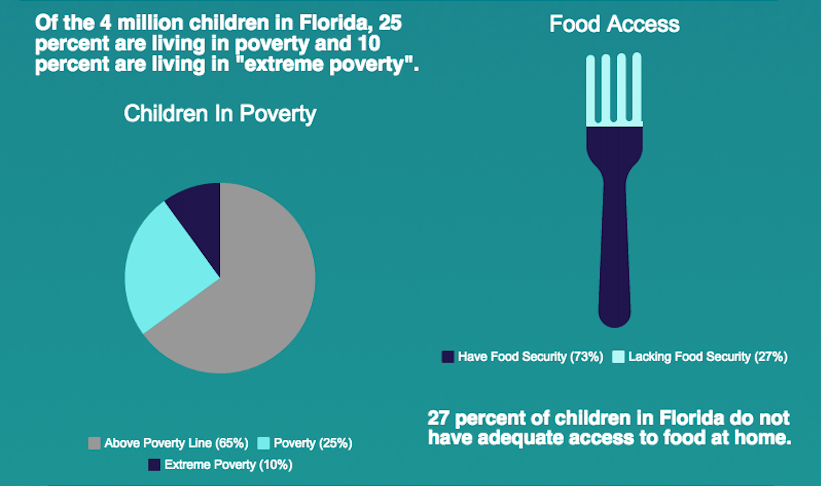 ---

---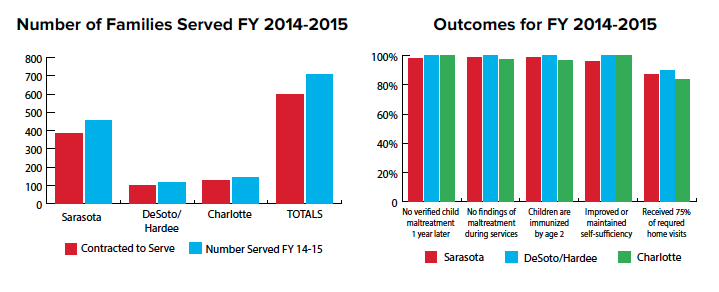 Corporate Partners
Active corporate partnerships are critical to enabling us to meet our mission of building strong families, one child at a time. These relationships not only provide vital financial support, but often give us a unique platform to educate the community on the critical need for early childhood investment.
Partnerships come in many forms, including donations, third-party fundraising, adopting a classroom, sponsorships, or in-kind giving to name a few. We believe that a successful relationship will always look for the most effective way to meet each partner's objectives and will leverage assets to ensure that each organization's goals are realized.
Partnerships offer a wealth of benefits to your business including an opportunity to demonstrate corporate citizenship, tax deductions, high-profile public relations, and opportunities to directly associate your organization with The Florida Center for Early Childhood, a nationally recognized center for early childhood development.
Community Partners
Just like us, our community partners strive to make children a priority. Community partners such as Kiwanis, Sertoma, Lions Club, and others work to make a difference by donating valuable resources to their communities.
Each community partner has an area of focus and each one makes a significant difference. However, when we work together to achieve these worthwhile goals, we make a mighty team, enabling us all to meet our missions.
Community Partnerships come in many forms, including donations, sponsorships, in-kind giving, agency collaborations, volunteer forces and more.
We believe that a successful relationship will always meet mutual objectives and leverage assets. Join us to ensure these organizational goals are realized. To learn more about partnering with The Florida Center, email Stacy Pinkerton, Chief Development Officer or call (941) 371-8820 x1165
Volunteer: We are always looking for volunteers at The Florida Center! If you are interested in volunteer opportunities, please contact Kaitlyn Kramer, director of marketing and communications at kaitlyn.kramer@thefloridacenter.org or call 941.371.8820 x1025.