The Florida Center for Early Childhood Welcomes Kate Reed as its Chief Philanthropy Officer
Reed is a champion for children and passionate about connecting philanthropists with causes that make a difference in people's lives and our community.
(November 7, 2023) The Florida Center for Early Childhood recently welcomed Kate Reed as its chief philanthropy officer. Reed has spent two decades in the nonprofit and corporate sectors leading development, strategic planning and marketing efforts. She most recently served as the regional resource development director for the Salvation Army where she worked exclusively with high-capacity funding partners and, previously, as the chief advancement officer for All Star Children's Foundation. Before moving to Sarasota, Reed was the chief marketing and advancement officer for Girl Scouts and, for 16 years prior, held progressively responsible positions that spanned vice-president of marketing and culminated in senior vice president of interactive advertising and content with SONIFI Solutions, a leading provider of media and connectivity solutions for hospitality and healthcare organizations.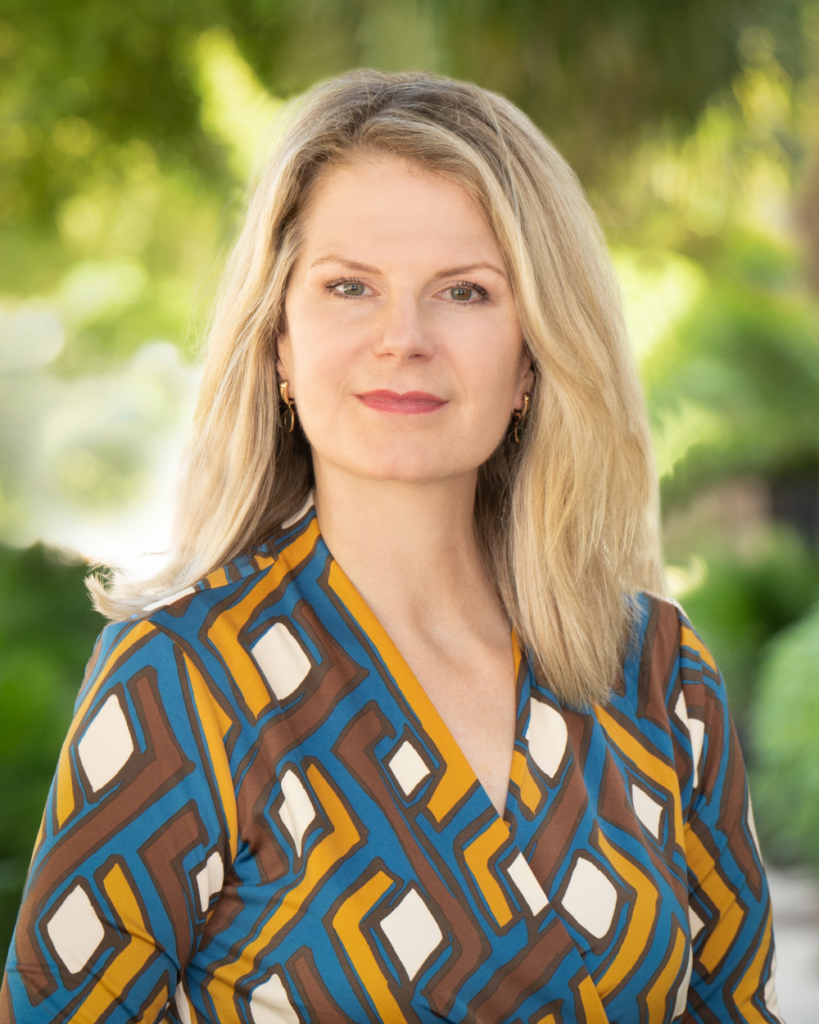 In her new role, Reed will focus on deepening the culture of philanthropy at The Florida Center and enhance the organization's capacity to innovate and scale new solutions, while leading the development team to raise vital funding to sustain and expand offerings to children in need. Reed will also oversee marketing and communications efforts.
"We are thrilled to welcome Kate to our team," says Florida Center CEO Kristie Skoglund. "Kate is a heart-centered leader with a distinguished track record in both the corporate and nonprofit world. She is a champion for children, a creative strategic thinker and passionate about connecting philanthropists with causes that make a difference in our community and beyond. I know she will bring a spirit of creativity, ingenuity, and passion to our enterprise."
Although Reed has an extensive background working in the corporate world, she says that her move to the nonprofit world six years ago was well planned. 
"The missions of the nonprofits I have worked with, especially those that address early childhood trauma and education, resonate deeply with me. My time spent working with vulnerable children opened my eyes to how important it is to reach them at a young age and that experience was transformative and life changing. The Florida Center is a gem in our community, and I am honored to be part of its remarkable team."
Reed says that working within the structure of a publicly traded company was a "rigorous environment that demanded accountability and transparency and I bring that philosophy to my nonprofit work."
About The Florida Center for Early Childhood
For more than 40 years, The Florida Center for Early Childhood has been the leading provider of therapeutic services, early education, and healthy development for young children in southwest Florida, offering a seamless delivery of services for the whole child and their family. Today, the agency is nationally recognized for its early childhood expertise in various specialties. The Florida Center provides developmental therapies, mental health counseling, Starfish Academy preschool, the Healthy Families home-visiting program, and the state's only Fetal Alcohol Spectrum Disorders Clinic, with locations in Sarasota and Orlando.