Autism License Plate Benefits The Florida Center
Supporting The Florida Center for Early Childhood is as easy as purchasing an Autism license plate! Funds from the sales of the Autism license plate benefits The Florida Center. Our agency was one of 19 Florida-based nonprofits that were chosen by the Autism Services Grants Council to receive grant funding from the proceeds of the Autism license plate in 2022. The Council chose nonprofit organizations that provide services and programs for individuals with autism and related disabilities with priority given to organizations with creative and innovative approaches to serving individuals with autism and their families.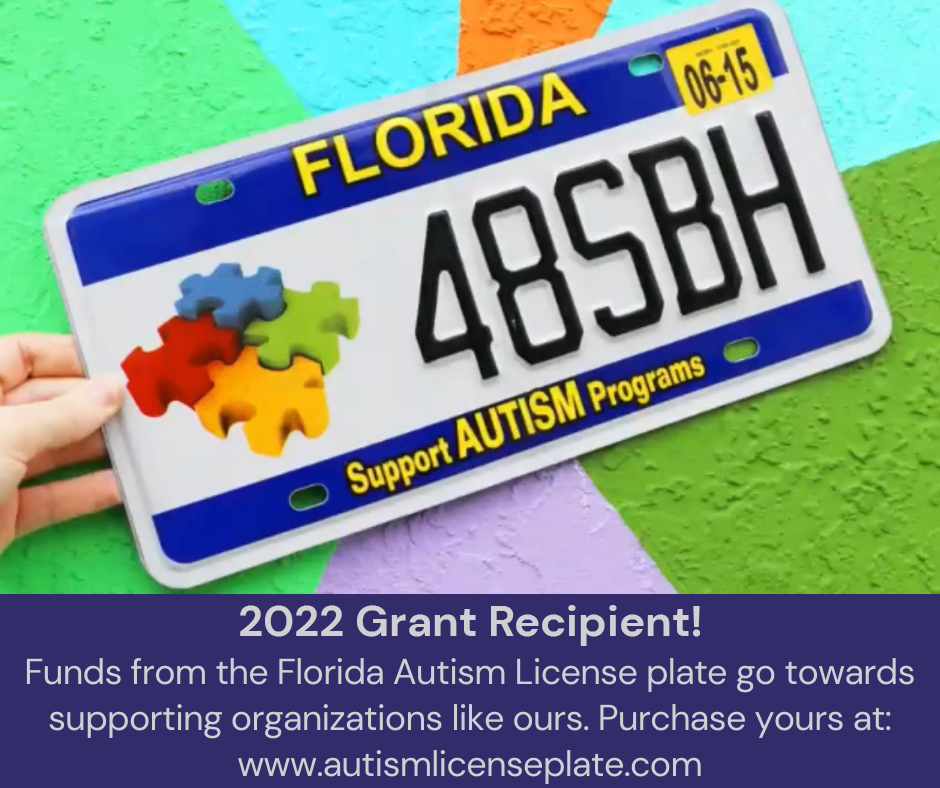 The Florida Center will use the grant funds to help those with autism receive specialized services such as occupational, speech, and mental health therapies, as well as expand our ability to provide autism screenings. We work to increase awareness of the needs of those with autism and give them and their families the supports they need to be successful.
The sales of the Autism license plate benefits The Florida Center by providing the opportunity to apply for a grant every cycle, meaning that we can receive funds each year to help benefit our programs. The more license plates sold and donations made mean more funds available to distribute to nonprofit organizations providing services to individuals with autism.
You can purchase an Autism license plate online, through your local tax collector's office, or through the mail when you renew your plate. You also can donate $1.00 or more to "Autism Services" upon renewing a driver's license and/or motor vehicle registration.
For more information on the Florida "Support Autism Programs" specialty license plate, please visit www.autismlicenseplate.com.