Teaching Children New Holiday Traditions
Teaching children to new holiday traditions can be a fun way to pass on cultural, social, or religious heritage and connect generations or welcome a new family member. In this episode of Coffee with Consultants, mental health therapists Stephanie, Linda, and Mariana discuss ways parents can teach their children about holiday traditions celebrated by different cultures as well as create their own holiday traditions.
(Stephanie, Linda, and Mariana are social-emotional consultants for preschool-age children through The Florida Center's early education program.
Linda suggests finding a culture that you want to learn more about and cooking a popular dish from that culture or holiday. You can also make a craft to go along with it. Linda has family that celebrates Diwali, which is an Indian holiday. They make a traditional Indian sweet cookie called laddoos and create diyas, which are paper oil lamps that represent the holiday.
Families may choose to learn about new holidays from different cultures or discover how other cultures celebrate traditional holidays. For example, Mariana explains that in her family they celebrate Thanksgiving with different dishes representing their Dominican, Argentinian, and Puerto Rican cultures such as rice and beans, empanadas, pork, and ham in addition to traditional turkey.
Mariana also shares that her family has a tradition of going around the table on Thanksgiving and each person says something they are thankful for. This is something that you can easily incorporate into your own Thanksgiving tradition and that can help teach children gratitude. Family traditions are about teaching shared values, establishing a safe sense of routine, and creating fond memories.
"I think it's really important to teach children about other cultures. It helps them to understand and respect differences in their friends and it helps them to be more empathetic and kind."

Stephanie Essex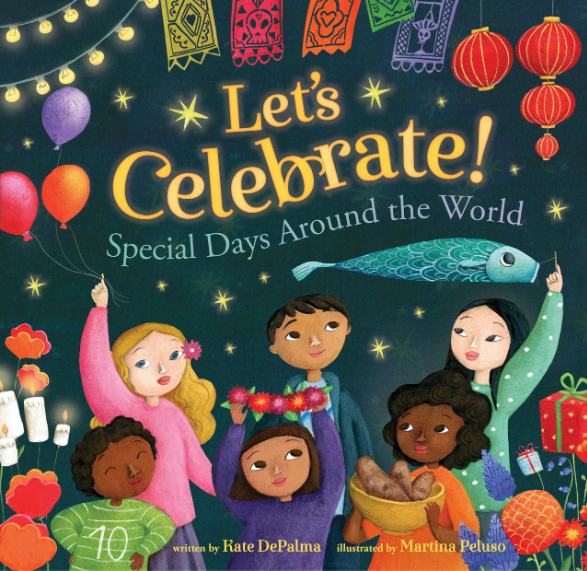 A book that Stephanie reads to the preschool children each year to teach them about different cultural holidays is "Let's Celebrate: Special Days Around the World" by Kate DePalma. The book introduces children to various holidays from around the world and gives a brief overview of what each holiday is celebrating and its traditions such as the foods they eat, and the ways they celebrate. The book has colorful illustrations and the kids are always excited to hear the story and ask questions. You can watch a video of the book being read here.
Stephanie also recommends taking your children to special exhibits at museums or other cultural centers or events that highlight a special holiday or tradition.