How Domestic Violence Affects Young Children
Domestic Violence affects young children, even if they are not being abused. October is Domestic Violence Awareness Month. The enormous need for awareness on the subject has been amplified, especially in Sarasota County Fla., as a result of the high-profile Gabby Petito case. As the story unfolds, our host, Kristen Theisen, uses the opportunity to discuss the warning signs and effects of domestic violence on families, particularly young children.
In Season 1, Episode 12, of our podcast Centering Kids: Advice from the Experts at The Florida Center for Early Childhood, Theisen interviews mental health therapist, Jeanie DeLa, who specializes in helping high-risk families through potentially violent situations through The Florida Center's Healthy Families program. The two talk about warning signs, coping strategies, and the chance for change.
"Just as children have physical needs, they also need to feel safe, secure, loved, and protected," said DeLa. "Witnessing or being in a home with domestic violence damages that developmentally appropriate expectation that a parent is there as protection."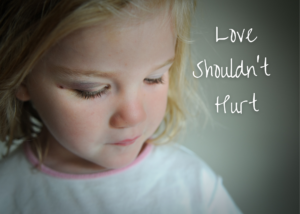 If exposed to violence in the home, DeLa recommends that parents seek out a mental health therapist training in Child-Parent Psychotherapy, a specialized approach to helping young children heal from trauma through multi-generational therapy sessions.
DeLa also believes there's hope for change in every household.
"I'm a therapist and an optimist so I do believe people can change. No one wants to be an abuser. However, abuse is often a family tradition," she said. "But the perpetrator has to want to change and has to take active steps in making that change."
Resources for families are listed below:
Child-Parent Psychotherapy resource: https://childparentpsychotherapy.com/resources/roster/
The CPP Roster is maintained and housed by the Child Trauma Research Program, which is the development site for Child-Parent Psychotherapy.
Abuse Hotline: Call 1-800-799-SAFE,  text START to 88788, chat at https://www.thehotline.org
For a full list of Centering Kids podcasts, click here.