TFC Guide to the Giving Challenge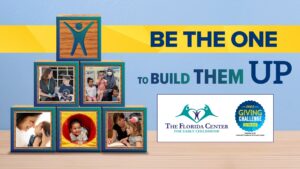 In this TFC Guide to the Giving Challenge, you'll learn everything you need to know about how you can help  The Florida Center raise funds and promote its programs and services.
The Giving Challenge is an exciting 24-hour event hosted by The Sarasota Community Foundation that takes place from noon on Tuesday, April 26 to noon on Wednesday, April 27. During the event, ALL donations between $25-$100 are matched 1:1 by The Patterson Foundation. Plus, an anonymous donor has offered to make an additional match for those who support The Florida Center, meaning any donation made to The Florida Center during this event will have three times the impact! (I.E. a $50 donation would become $150).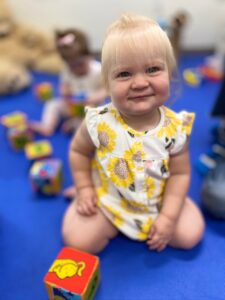 How Do I Make a Donation?
Technically, you can't donate until the event starts, but if you'd like to make a pledge, CLICK HERE and someone from The Florida Center will call you during the event and remind you to donate.
To donate, go to The Florida Center's Page during the event and click the "Donate" button.
If you would like to support The Florida Center as well as other organizations you are passionate about, just go to www.GivingChallenge.org and search each organization by name or cause, then add multiple donations to your cart before checking out.
We are also hosting a Build Them Up Family Festival at our Sarasota Campus to kick off the Giving Challenge. We invite all our supporters to join us from 3-7 pm on Tuesday, April 26, for some food, fun, and entertainment for the entire family.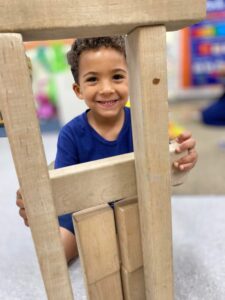 How Can I Tell Others About The Giving Challenge?
Is There Anything Else I Should Know? 
In addition to our Family Festival event, we are also hosting a multigenerational LEGO competition where we hope to bridge generations by pairing preschoolers and elders from Aviva Senior Living. We hope this partnership will continue after the Giving Challenge and encourage supporting them as well. Here's the official flyer for the event: Building in Tandem Event Flyer
If you have any questions or concerns regarding our 2022 Giving Challenge Campaign, please feel free to contact Merab Favorite, Director of Marketing and Communications at (p) 941.371.8820 x 1025 or (e) merab.favorite@thefloridacenter.org