The Florida Center: Why It's Worth the Drive
By Kim Williams, director of developmental Services/FASD diagnostic team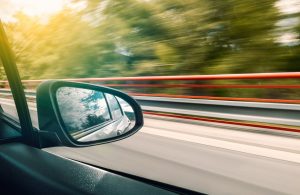 For 25 years I have traveled every day from my home in St. Pete Beach to The Florida Center in Sarasota. The trip takes about an hour both ways and requires an annual Sun Pass. Two days a week I go all the way to our North Port Campus, a total of 69 miles, both ways, and a round-trip totaling more than three hours.
Most friends, family, and colleagues often ask, "Why would you travel so far each and every day?"
They analyze the time spent driving, the cost of gas and driving over that Sunshine Skyway Bridge, twice a day!
My response is simple, I love what I do, where I do it, and the people I do it with.
My car is my "think tank" and the beauty of the bridge is priceless.
The Florida Center has provided me the unique opportunity of working with wonderful children and their families. The agency also has the most committed, passionate, and diverse group of professionals who work extremely hard to give children, and those who care for them, the best possible services that will have a positive impact on their future success.
The Florida Center is a happy place where the voices of children remind us of the joy they bring us as we celebrate them for both their perseverance and achievements.
And so you understand that the drive is well worth it when The Florida Center is at the end of the road!