21 Apps Parents Should Know About
By Jennifer Garafola, School-Based Therapist at Gocio Elementary School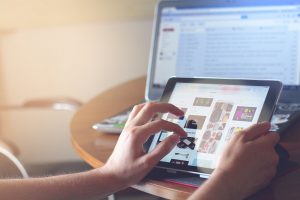 As a school based mental health therapist, it's helpful to stay up to date on the latest social media trends, popular phone apps and games. I have had elementary aged clients put in dangerous situations by predator's access through their cell phones. I tell families to routinely check their child's phone for potential risks and to stay informed on whom their child is talking to and what they're talking about. I'm honest with my student clients and tell them that I will be speaking to their parents about monitoring their cell phone use. I have had parents show me explicit text messages from someone pretending they know their child and soliciting nude pictures from their child.
An app I recommend for parents is "Family Link." This app allows parents to remotely monitor their child's cell phone activity, manage their apps and set limits on screen time. This is especially great for shared households where a child shares time between parents or family members. See below link for information on "Family Link."
https://families.google.com/familylink/
Popular phone apps and games change often but luckily The Sarasota Sheriff's Department updates the public frequently.
These are the apps investigators are warning parents to watch out for (provided by Sarasota County Sheriff's Office):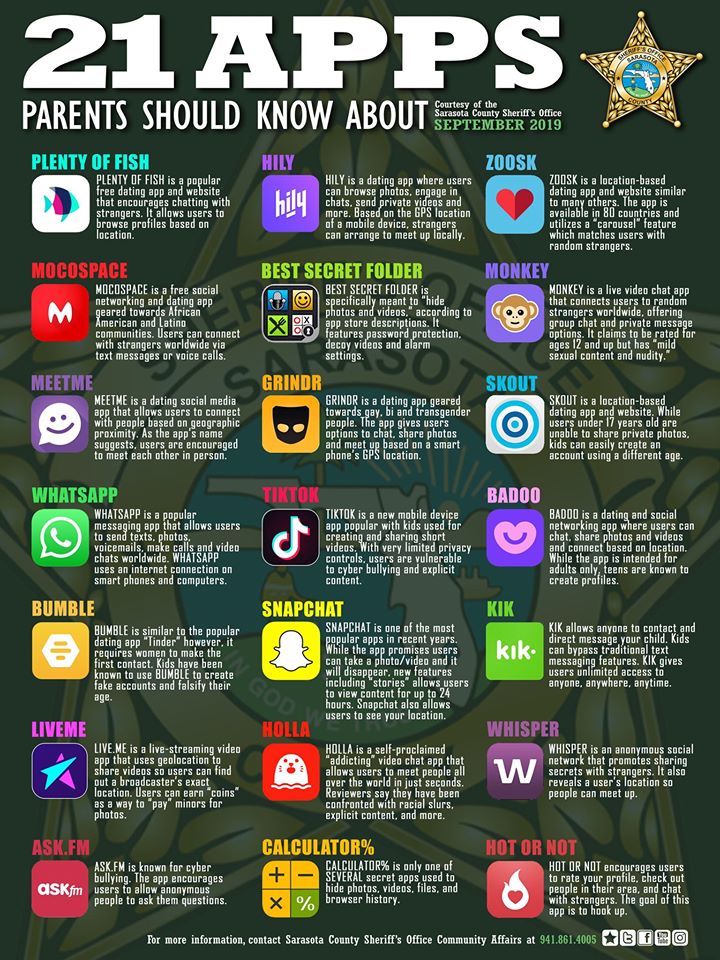 If you find your child has been contacted by a potential predator, please contact your local police or sheriff's office immediately.