All donations matched starting now!
Champions come in many forms. We are so excited for the opportunity presented by The Louis & Gloria Flanzer Trust – so EVERYONE can be a champion for the children served at The Florida Center!!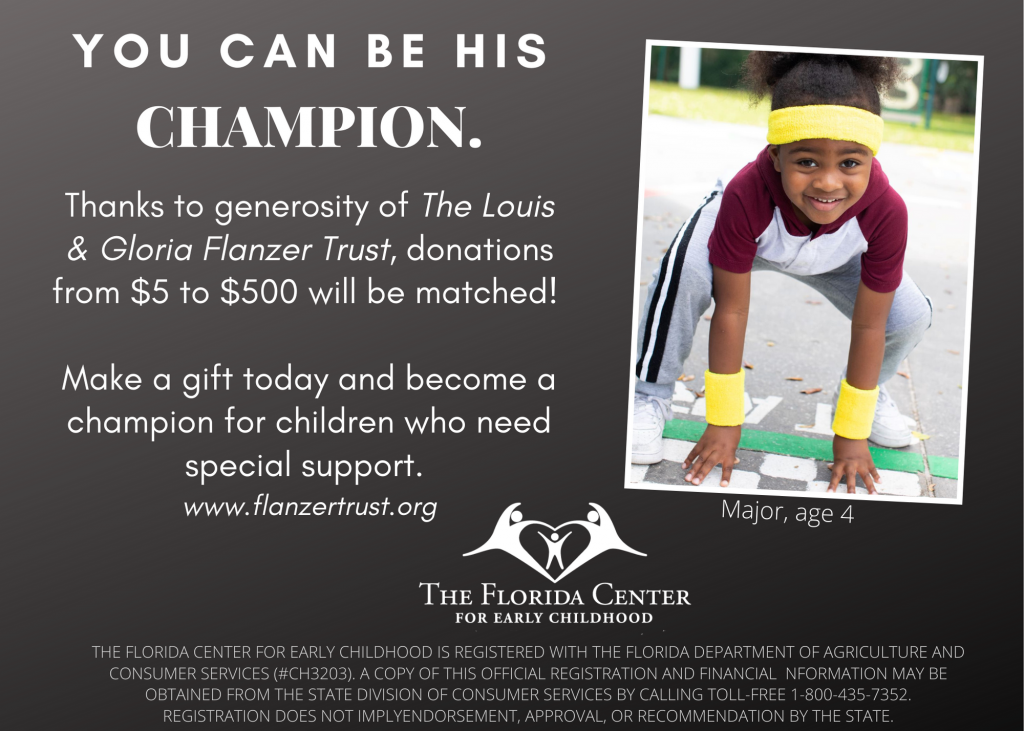 How do you double your impact for children in need?
Simply visit The Flanzer Trust webpage where you will enter your donation information and note "The Florida Center for Early Childhood" as your charity of choice. You may also email "info@flanzertrust.org" and include our organization name to ensure that your contribution is being directed to us.
Checks may also be mailed to The Flanzer Trust offices:1843 Floyd Street, Sarasota, FL 34239. Please include "The Florida Center for Early Childhood" in the memo.
Want to know more? Check out the official Flanzer Trust press release here.
Still need assistance? Contact Chief Development Officer Kristen Theisen at kristen.theisen@thefloridacenter.org or call 941-371-8820 x 1165.